HUGE Selection of Rifle Scopes, Spotting Scopes, Binoculars, Rangefinders,

Night Vision & More

The Premier Online Dealer For Leupold Scopes

HUGE Selection of

Nightforce scopes

Reintroducing Kahles of Austria!

"Just received my two Leupold scopes. Couldn't be happier with the service, scopes and Leupold accessories. Thanks again." Rob

2017 Rifle Scopes Price List

New For 2015 We Feature Our Top Ten Long Range Scopes [Top Ten Long Range Rifle Scopes]
Red Dot Sights, Pistol Scopes, Laser Sights
| | | | | |
| --- | --- | --- | --- | --- |
| | | | | |
| | | | | |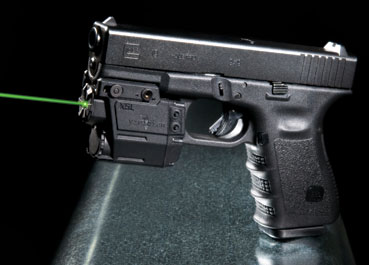 Also Choose From.....
[HOME]
]
[
Spotting Scopes]
[
Rangefinders]
[
Night Vision
]
[
Scope Mounts
]
[How To Order
]
Bear Basin Outfitters
2017 Rifle Scopes Price List
Telephone & Mail Order Hours: Open Mon. - Fri. 7:00 AM - 6:00 PM Pacific Time
Saturday: Every Other Saturday, Open 1/2 Day 8:00 AM - 1:00 PM Pacific Time, Closed Sunday
Telephone Orders - 800-641-4470
All Other Questions & Outside The USA - 925-825-9802
Fax Orders - 925-825-9027
Rifle Scopes You Can Count On
Rifle scopes are essential to any hunting expedition. High quality riflescopes can make the difference between a failed hunting trip and a successful one. To make sure that you have only the best rifle scopes the next time you head out to hunt, make sure that you have quality riflescopes from Bear Basin Outfitters.

Built For Precision
All of our Schmidt & Bender Rifle Scopes For Sale are built for precision. You need riflescopes that can improve your shooting and make hunting enjoyable. Lucky for you, we have a vast selection of rifle scopes for you to choose from including Leupold Scopes and Nightforce Rifle Scopes For Sale. We can fill your Nightforce Shooting Scope needs with an array of Nightforce Riflescopes. You know that your hunt is only going to be as good as your equipment so make sure that you have the right equipment right down to your riflescope.

All The Brand Name Rifle Scopes You Trust
This is true. We carry all the names that you trust so that you do not have to worry about substandard riflescopes. We have Leupold Rifle Scopes For Sale, Swarovski Rifle Scopes For Sale, Leica Rifle Scopes For Sale, Carl Zeiss Rifle Scopes for sale, and many other popular rifle scope brands for sale.

We have Zeiss Conquest Riflescopes and Zeiss Victory Rifle Scopes. We have Swarovski Z6 Riflescopes, Schmidt & Bender Riflescopes, and Leupold VX iii Riflescopes. When it comes to Bushnell Rifle Scopes we have Bushnell Elite Riflescopes, Bushnell Elite 3200 Scopes, Bushnell Elite 4200 Scopes, and Bushnell Elite 6500 Scopes.

All our rifle scopes from our Leica Riflescopes to our Bushnell Elite scopes are the brand names that you have come to trust. And if you are new to the field of rifle scopes then know that these are the brand names you want for rifle scopes that can take you to the top of your game. At the end of the day you know that if you want to perform well out in the field then bring the right tools.

We are not just trying to sell you a rifle scope. We are trying to find you the rifle scopes that will maximize the success and the enjoyment that you get out of your hunting experiences. While some other companies might just try to push any old rifle scope off on you, we want to know what your needs are so we can help you find the rifle scope that will fill those needs and complement your natural abilities.


Rings & Bases
We stock a complete selection of Leupold and Burris rings and bases for rifles and pistols. Prices begin at $42.95 for most rifles (which includes rings and bases) for standard makes such as Remington, Winchester, Browning, FN Mauser, Weatherby, etc. We also charge $69.95 for Leupold Quick Release rings and bases. Also, we stock a complete selection of Burris Signature rings, Burris Zee rings and Leupold QRW rings. Talley rings and bases as well. Last, Leupold Sako and Ruger rings are $59.95 for 1" scopes. Unless otherwise specified by you, customers ordering rings and bases will be shipped Burris rings & bases when ordering a Burris scope, and Leupold rings and bases when ordering a Leupold scope. We also stock accessories such as Leupold lens pens, Butler Creek flip-up Caps and Leupold sun shades ...AND Leupold's new Magnetic Boresighter that makes sighting in your rifle a snap. The Leupold Magnetic Boresighter is available for $69.95!! For a complete listing of rings and bases click here.
We're Also A Full Stocking Dealer For Tons of Different Binoculars, Spotters & Rangefinders!
[HOME] [Binoculars] [Spotting Scopes] [Rangefinders] [Night Vision] [Ordering Information]
WE WILL MEET OR BEAT ANY ADVERTISED PRICE FOR THE ABOVE ITEMS! click here for details
Prices & Promotions Subject To Change Without Notice
We Specialize in Matching The Right Scope To Your Rifle And Shooting Needs!!
Thanks And Good Shooting!
---
Return To Main Rifle Scope Page

Telephone & Mail Order Hours: Open Mon - Fri 7:00 AM - 6:00 PM Pacific Time
Saturday: Every Other Saturday, Open 1/2 Day 8:00 AM - 1:00 PM Pacific Time
Closed Sunday
Telephone Orders - 800-641-4470
All Other Questions & Outside The USA - 925-825-9802
Fax Orders - 925-825-9027
Show Room Open Monday - Friday & 1/2 Day On Saturday
Questions, UPS Tracking and e-mail: Info@BearBasin.com
To Subscribe to Our Newsletter and e-mail Specials, Send Us a Note At: Newsletter@BearBasin.com
---
Last Changed: June 4, 2017 (A)